The 8 day Java EE 5 training program conducted at the Information Technology Center, University of Peradeniya came to the end on 1st of July, 2007.
The training was delivered during four weekends. Among the participants were university staff members from multiple faculties (from multiple universities), an engineering student and engineers from Ceylon Electricity Board.
The training covered the latest version of Java Enterprise Edition (i.e. Java EE 5) including Servlets, JSP, JSF, Enterprise Beans and Web Services with prominent development tools that facilitate rapid development.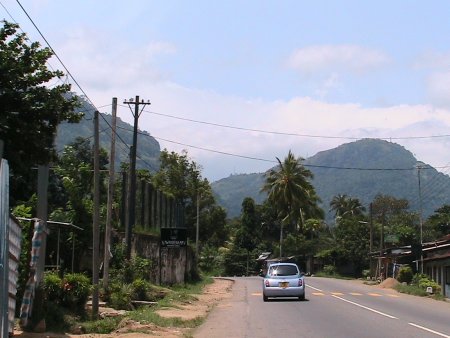 Way to Kandy!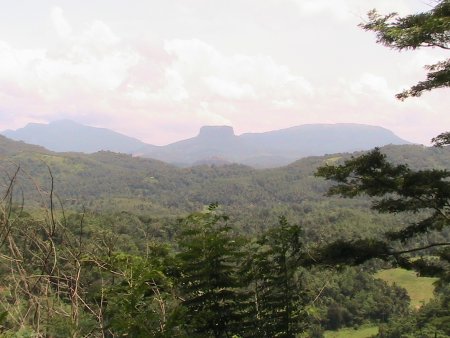 Kadugannawa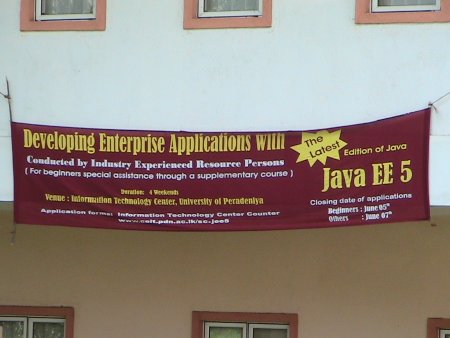 To whom it may concern...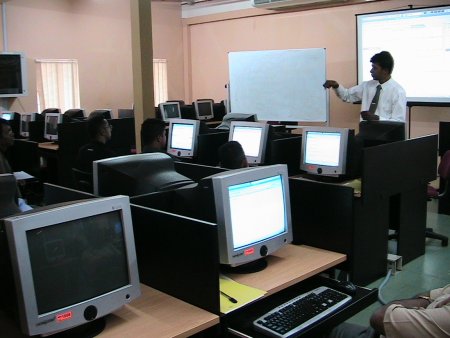 The training inside a modern computer lab